RESTAURANTS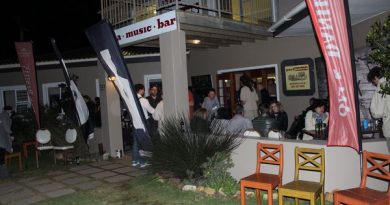 FESTIVAL
Check out technology changing the life.
Pringle Bay Village Facebook
Manuel Escorcio, 'n wel bekende kunstenaar en ikoon in "Huisgenoot Skouspel 2009" asook afrigter in "Supersterre 2010", saam met Belia Lourens, bied 'n spesiale oggend aan met musiekvermaak op 24 Februarie 2018 om 10:00 te NGK Sentrum, Bettiesbaai. Die konsert is ten bate van Kindersorg SA: Kleinmond. Alle fondse sal aangewend word vir voorkomings programme.

Kaartjies beloop R120 per persoon en is beskikbaar by Sandra van Schalkwyk 028 271 4044 of 082 320 0344 (Kleinmond) en by Theresa Els 072 494 1310 (Bettiesbaai). ...